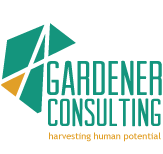 Gardener Consulting was founded by P Senthil Kumar, a Chemical Engineer
and an MBA graduate from XLRI, Jamshedpur. With a total of 30 years
of corporate experience in various sectors, he has led the HR function
of Cairn India Ltd, Murugappa Group, Mahindra and Perfetti van Melle
among others. He had held the position of Chief Human Resources
Officer at Tata Steel before deciding to set up his own venture –
Gardener Consulting, a boutique HR advisory.

Gardener Consulting caters to the HR needs of
Corporates and SMEs. The service model is based on
Senthil's promise for complete commitment and his
involvement in the delivery.
Senthil makes it a point to engage and interact with his clients from the start till the end of
a project. He firmly believes that projects involving people should not be delegated, but left
to professionals with maturity and wisdom. His hands-on approach and expertise in
addressing his clients' requirements is his USP, thereby assuring high quality deliverables.
The differentiator therefore, is that the client gets high quality service at a reasonable cost.
Gardener Consulting hence does not employ anyone on its rolls. Wherever additional
resources are required Senthil draws from his own professional network.